Welcome To Vinita's Beauty & Threading Studio
Vinita's Beauty & Threading Studio is the only beauty salon that offers a unique blend of Indian-Ethnic looks and Euro-American styles providing you with the most exquisite and exotic ambience with traditional warmth.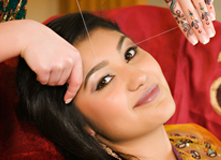 THREADING
Gentle, sanitary, and painless method of hair removal from the facial area and shaping of the eyebrows.
THREADING
A very effective method of hair removal that leaves the skin baby soft after rejuvenation. At Vinita's Beauty we only use the best quality threads to ensure excellent results on your skin.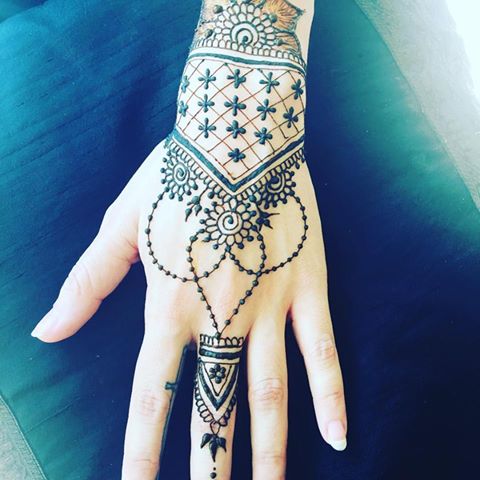 HENNA
Henna has been used to adorn women's bodies since the late Bronze Age in the eastern Mediterranean.
HENNA
At Vinita's, we pride ourselves in bringing this age-old art to Southern California. Providing services for all occasions be it wedding, birthday party, graduation or any other special celebration. Our specialized artists can make it memorable with Henna Theme Parties.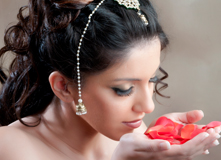 WAXING & FACIALS
Specialize in Waxing and relaxing Facials by our trained Estheticians & Cosmetologists.
WAXING & FACIALS
Private rooms in all locations for a wide array of waxing services. Enjoy the relaxing facials with soothing music and dim lights and experience the serene atmosphere. Our Dermalogica and Herbal Facials use the best products available in the market.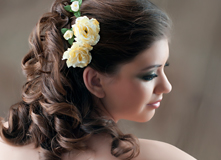 HAIR & MAKE-UP
Grounded by innovation, humbled by our commitment to education and distinguished by our creativity and originality.
HAIR & MAKE-UP
Our team of Hair Stylists are extensively trained and specialize in Updos, colors, highlights and hair cuts. Few of these are celebrity stylists renowned worldwide. Our make-up artists can do bridal to light party make-up for all occasions. Please check out our Hair and Make-up packages.